Welcome to our site: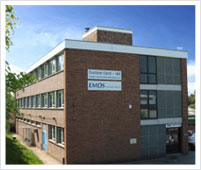 Custom Card - IBS has been meeting customer needs since 1992. With the combined strength of the EMOS group we are one of the leading market suppliers of (Printed) plastic cards, including Membership Cards, Loyalty Cards, Discount Cards, Photo ID Cards, Business Cards, Key Cards, Access Cards, Smart Cards, Chip and MIFARE® Cards.
Thousands of companies are using plastic cards to generate customer loyalty and actively promote a product, service or stimulate a response. A plastic card acts as an ADVERT IN A WALLET. After a cursory glance a person will generally discard your brochure, leaflet or promotional literature. People on the other hand, do not throw plastic cards away. The generic similarity to a credit card provides a psychological importance which stimulates a strong desire to retain a plastic card regardless of content or use.
A card given to a customer or prospective customer will generally be retained in a wallet or purse and thereby serve as a permanent reminder of your product or service. It will initiate or consolidate that all important link with the customer, and help provide the rarest commodity in business and commerce - CUSTOMER LOYALTY.
Please read our PRIVACY NOTICE
Put your Company or Product Name, Address and Telephone Number where it should be - in his or her wallet or purse, readily available for the NEXT TIME they wish to do business with YOUR COMPANY.
people DO NOT throw
away a Plastic Card.
We currently process in excess of 12,000,000 cards per year in our secure facilities in Basingstoke, Hampshire
Follow @customcardibs