THE UK PRESS CARD AUTHORITY Ltd (UKPCA) manages a voluntary scheme for issuing press/media credentials - the UK Press Card - to professional newsgatherers working in the UK. It is wholly owned and collectively controlled by the UK's major media organisations, industry associations, trades unions, and professional associations.
The scheme is managed through 19 gatekeepers. These are national organisations which represent or employ journalists and other media personnel (employed or freelance) whose work involves gathering material for editorial publication in all media -- print, broadcast and electronic.
Each gatekeeper issues the UK Press Card to its members, or to those whom it or its members employ. The gatekeeper is responsible to the UKPCA Board for ensuring that the conditions of the scheme are adhered to.
The UK Press Card is produced by a single card contractor who holds a database of all holders. The card itself is produced to the highest modern standards, and its features are described on a poster which can be downloaded from this website. Cards have both security and verification features, and every card has to be renewed at least every two years.
The definition of eligibility is that a newsgatherer must be "wholly or significantly concerned". "professionally as a media worker who needs to identify himself or herself in public". In simple terms, s/he must earn most or all of his/her income on the front-line of the news business. The principal occupations covered include reporters and writers, photographers, TV camera operators and crews, and other broadcasting workers such as producers, researchers, dispatch riders and drivers.
The scheme was launched in 1992 by all the major industry bodies with the help of the Metropolitan Police. The aims were: the end of the proliferation of press cards; and agreement on a universallyrecognised card (bearing the word PRESS). The card is formally recognised by all police forces in the UK, by the Ministry of Justice, and de facto by other public bodies.
The UKPCA is governed by a board of directors representing every gatekeeper (each of whom holds one of the company's 19 shares). There are also a secretary and independent chair. It has a Gatekeepers' Committee (in practice a mirror of the board) which oversees the operation of the scheme, but does not itself issue cards. The committee can direct applicants to the appropriate gatekeeper if necessary.
Occasionally new gatekeepers have been admitted to the scheme. The strict criteria include:

that the newsgatherers they represent cannot acquire the UK Press Card any other way
that they have not been set up primarily to issue accreditation.
If you think you need a press card in the course of your work and comply with the criteria laid out in the rules, you will have to apply through one of the gatekeepers listed below. Look through the list and see which Gatekeeper seems the most appropriate and contact that Gatekeeper.
2 Renewing Press Cards
If you need to renew your press card,you should apply through the Gatekeeper who issued the press card to you. If you do not remember from whom you got the card,the prefix initials of the card number will give you the initials of the appropriate Gatekeeper organization.
3 Lost/Stolen Press cards
If you lose your press card or have it stolen, you need to re-apply through the Gatekeeper from whom you originally obtained the card. If you cannot remember which Gatekeeper issued your card then you should email the card manufacturer Custom Card International Services International (CCSI) with your full name,date of birth and home address to lostcards@presscard.uk.com. CCSI will email back the gatekeeper contact address to enable you to request the replacement card.
Enhanced security:
Any card can be verified using the Hotline 0870 837 6477. Ask the cardholder for their personal PIN or password and give it to the operator with the card serial number.
For a complete card check use Verification Hotline, check the card photo, check the UK Press Card Authority hologram, and check the card expiry date.

The Secretary
The UK Press Card Scheme
e-mail: secretary@presscard.uk.com

Telephone: 01983 298060


WHO ARE THE GATEKEEPERS?
These are the organisations that issue press cards, with definitions of the newsgatherers they represent:
---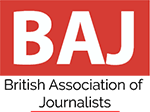 British Association of Journalists (BAJ)
PO Box 742,
Winchester
SO23 3QB
Contact: Sarah Light - Membership and Press Card Enquiries
Please contact using the BAJ Contact Form
Tel: 020 7353 3003
Web Site: www.bajunion.org.uk
Covers: Journalists in all media
---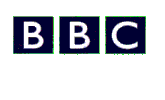 BBC PRESS CARDS
NBH 02 D,
Portland Place,
London,
W1A 1AA
Contact: Lucy Atkinson / Trina John-Charles
e-mail: bbcpresscards@bbc.co.uk
Web Site: www.bbc.co.uk
Covers: TV, radio, staff and contract staff; national, regional and local
---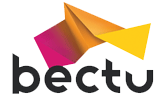 Broadcasting, Entertainment, Communications and Theatre Union (BECTU)
373-377 Clapham Road,
London
SW9 9BT
Contact: Kash Cheeta
e-mail: kcheeta@bectu.org.uk
Tel: 020 7346 0900
Fax: 020 7346 0901
Web Site: www.bectu.org.uk
Covers: Production staff and freelances in TV and radio. BECTU also covers independent TV and video production.
---

British Forces Broadcasting Service
Chalfont Grove,
Chalfont St Peter,
Buckinghamshire
SL9 8TN
Contact: Laura Taylor
e-mail: Laura.Taylor@bfbs.com
Web Site: www.bfbs.com
Covers: British Forces News & Forces TV.
---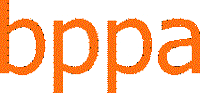 British Press Photographers' Association
Suite 219,
2 Lansdowne Crescent,
Bournemouth
BH1 1SA
Contact: Jeff Moore
Enquiries: Joanne Turner
e-mail: presscards@thebppa.com
Web Site: www.thebppa.com
Covers: Freelance Photographers.
---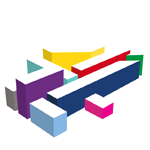 Channel 4
124 Horseferry Road,
London,
SW1P 2TX
Contact: Liz Hudson
e-mail: LHudson@channel4.co.uk
Tel: 0207 306 3703
Web Site: www.channel4.com/news/
Covers: Channel 4 News.
---

Chartered Institute of Journalists (CIOJ)
2 Dock Offices,
Surrey Quays Road,
London
SE16 2XU
Contact: Dominic Cooper / Norman Bartlet
e-mail: memberservices@cioj.co.uk
Tel: 020 7252 1187
Web Site: www.cioj.org
Covers: Journalists in all media.
---
Council of Photographic News Agencies (CPNA)
Avalon Licencing Limited
333 Portobello Road,
London,
W10 5SA.
Contact: Gary Dunn
Tel: 020 7421 6000
Covers: National and international picture agencies.
---

Event & Visual Communication Association (EVCOM)
Unit K, Reliance Wharf,
Hertford Road,
London,
N1 5EW
Contact: Claire Fennelow
e-mail: claire.fennelow@evcom.org.uk
Tel: 07985 251889
Web Site: www.evcom.org.uk
Covers: Users and suppliers of business communication and events.
---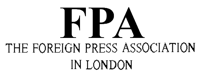 Foreign Press Association (FPA)

Contact: Deborah Bonetti - Director

Contact: Katie Cross - Press Cards
e-mail: accreditation@fpalondon.org
Tel: 07508 686446
Web Site: www.fpalondon.org
Covers: Journalists from overseas media working in the UK
Additional Information: Click Here
---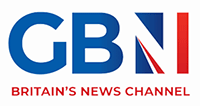 GB News
Riverbank House,
2 Swan Lane,
London,
EC4R 3TT

Contact: Lucinda Duckett


e-mail: lucinda.duckett@gbnews.uk

Tel: 0202 989 3630

Web Site: www.gbnews.uk
---
---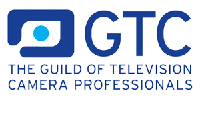 The Guild of Television Camera Professionals
Briar Cottage,
Holyhead Road,
Llanfairpwll,
Gwynedd,
LL61 5YX

Contact: Andy Reik


e-mail: andy.reik@gtc.org.uk

Tel: 0300 111 4123

Web Site: www.gtc.org.uk
---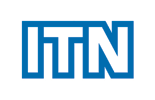 ITN Ltd
200 Gray's Inn Road,
London
WC1X 8XZ
Contact: Hannah Taylor
e-mail: Hannah.Taylor@itn.co.uk
Tel: 020 7430 4895
Web Site: www.itn.co.uk
Covers: ITN News.
---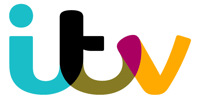 ITV PLC
2 Waterhouse Square,
140 Holborn,
London
EC1N 2AE
Contact: Jacqui Bradley
e-mail: jacqui.bradley@itv.com
Tel: 07889 007 197
Fax: 020 7843 8158
Web Site: www.itv.com
Covers: ITV stations
---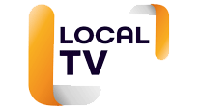 Local TV Network
c/o Bay TV Liverpool,
37-43 Windsor Street,
Liverpool
L8 1XE
Contact: Chris James
e-mail: chris.james@madeinbristol.tv
Web Site: www.localtvnetwork.org.uk
Covers: Local TV Network & MADE TV.
---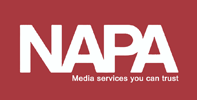 NAPA
c/o Cavendish Press,
5th Floor, The Landing,
Blue Tower, Media City UK,
Salford,
M50 2ST
Contact: Paul Stewart
e-mail: info@paulstewart.media
Tel: 07990 014104
Web Site: www.napa.org.uk
Covers: Regional and local news agencies in the UK.
---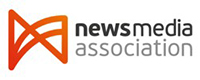 News Media Association (NMA)
2nd Floor,
16-18 New Bridge Street,
London
EC4V 6AG
Contact: Laura Skerrett
e-mail: laura@newsmediauk.org
Tel: 0207 963 7488
Web Site: www.newsmediauk.org
**News Media Association was formed due to a merger of the Newspaper Society and Newspaper Publishers Association**
Covers: Newspapers and their websites in England, Scotland, Wales and Northern Ireland. The NMA issues cards to freelance reporters and photographers whose work is known to editors.
---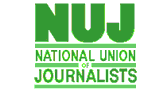 National Union of Journalists (NUJ)
72 Acton Street,
London
WC1X 9NB
Contact: Paul Goldstaub
e-mail: paulg@nuj.org.uk
Tel: 0207 843 3737

Web Site: www.nuj.org.uk
Covers: Journalists in all media. The NUJ also covers freelance photographers in the Association of Photographers.
---

Professional Publishers Association (PPA)
The White Collar Factory,
1 Old Street Yard,
London
EC1Y 8AF
Contact: Owen Meredith
e-mail: Owen.Meredith@ppa.co.uk
Tel: 020 7404 4166
Fax: 020 7404 4167
Web Site: www.ppa.co.uk
Covers: Consumer, Business to Business and Customer magazines published in the UK. Also issues cards for British Society of Magazine Editors.
---

Thomson Reuters
30 South Colonnade,
Canary Wharf,
London,
E14 5EP
Contact: Shakeel Butt
e-mail: Shakeel.Butt@thomsonreuters.com

Tel: 0207 250 1122
Web Site: www.reuters.co.uk
Covers: Reuters issues to its staff only.
---

Sky News
6 Centaurs Business Park,
Isleworth,
Middlesex
TW7 5QD
Contact: Sara Sheriff
e-mail: sara.sheriff@sky.uk Tel: 020 7032 4577
Web Site: www.sky.com/skynews
Covers: Sky News television
---